Research Fellow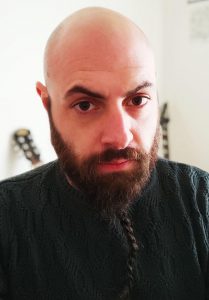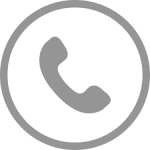 +39.089.964026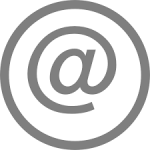 miannone@unisa.it

Academic Curriculum
Marco Iannone graduated, summa cum laude, in Chemical Engineering in 2019 at the University of Salerno with a thesis entitled "Stimuli-sensitive polymeric micelles for targeted delivery system of chemotherapeutic drugs", carried out at Utrecht University (Holland). In this work he was involved in the production of polymeric nanocarriers (micelles) for chemotherapeutic drugs, starting from the synthesis and characterization of monomers, passing from polymerization reactions, therefore from the study of the fundamental characteristics of the synthesized polymers, up to the production and characterization of nanoparticles and in vitro release tests, all through the use of tools such as H-NMR, DLS, UPLC, DSC, GPC.

From October 2019 until April 2020 he collaborates with the Department of Pharmaceutical sciences through a research grant entitled "Solvent-free, microwave-assisted extraction of drugs from plant matrices – Extraction of CBD from hemp sativa using microwaves ".

From April 2020 to July of the same year he collaborated with the university Spin-Off Eng4Life with which he developed various prototypes of industrial interest. Meanwhile, in May 2020 he collaborated in the publication of an article entitled:

"Engineering approaches for drug delivery systems production and characterization" – International Journal of Pharmaceutics, and, in June of the same year, having passed the qualification exam in December of the previous year, he enrolled in the official register of engineers of the province of Avellino.

In July of 2020 he collaborates with the Department of Pharmaceutical sciences through a scholarship entitled:

"Design and construction of an innovative device for unconventional dissolution in physiological conditions".

Since October 2020 he holds an annual research grant entitled:

"Industrial transformation of ancient grains for the production of foods with high nutritional and health properties".
Theses
Master thesis
Marco Iannone, Stimuli-sensitive micelles for targeted delivery system of chemotherapeutic drugs, Laurea Magistrale in Ingegneria Chimica, student ID: 0622200461, defence date: 25/07/2019, supervisor(s): Prof. Ing. Gaetano Lamberti, Prof. Dr. Ir. Wim E. Hennink, Prof. Dr. Cornelus F. van Nostrum, Dr. PhD Mahsa Bagheri, estratto della tesi, tesi completa
Bachelor thesis
Marco Iannone, Simulazione in vitro del rilascio e dell'assorbimento di Diclofenac nel tratto gastrointestinal, Laurea in Ingegneria Chimica, student ID: 0612200199, defence date: 21/10/2015, supervisor(s): Prof. Ing. Gaetano Lamberti, assistant supervisor(s): Ing. Sara Cascone, estratto della tesi, tesi completa, Presentazione Youtube
Pubblicazioni