Assegnista di ricerca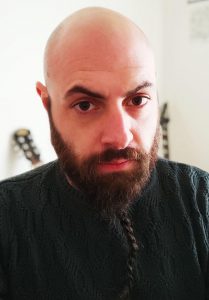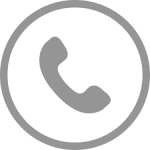 +39.089.964026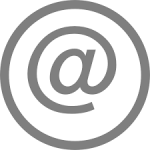 miannone@unisa.it

Curriculum Accademico
Marco Iannone ha conseguito la Laurea Magistrale in Ingegneria Chimica, con lode, nel 2019 presso l'Università degli Studi di Salerno con una tesi dal titolo "Stimuli-sensitive polymeric micelles for targeted delivery system of chemotherapeutic drugs", svolta presso la Utrecht University (Olanda). In tale lavoro si è occupato della produzione di nanovettori polimerici (micelle) per principi attivi chemioterapeutici, partendo dalla sintesi e dalla caratterizzazione dei monomeri, passando dalle reazioni di polimerizzazione, dunque dallo studio delle caratteristiche fondamentali dei polimeri sintetizzati, fino alla produzione e caratterizzazione delle nanoparticelle e ad i test di rilascio in vitro, il tutto mediante l'utilizzo di strumenti quali H-NMR, DLS, UPLC, DSC, GPC.

Da ottobre del 2019 fino ad aprile del 2020 collabora con il Dipartimento di Farmacia mediante una borsa di ricerca dal titolo "Estrazione senza solvente, assistita da microonde, di principi attivi da matrici vegetali – Estrazione di CBD da canapa sativa mediante l'impiego delle microonde".

Dall'aprile del 2020 al luglio dello stesso anno collabora con lo Spin-Off universitario Eng4Life con il quale sviluppa vari prototipi di interesse industriale.
Nel frattempo, nel maggio del 2020 collabora alla pubblicazione di un articolo dal titolo:

"Engineering approaches for drug delivery systems production and characterization" – International Journal of Pharmaceutics, e, nel giugno dello stesso anno, avendo superato l'esame per l'abilitazione nel mese di dicembre dell'anno precedente, si iscrive all'albo degli Ingegneri della provincia di Avellino.

Nel luglio de 2020 collabora con il Dipartimento di Farmacia tramite una borsa avente titolo:

"Progettazione e realizzazione di un dispositivo innovativo per la dissoluzione non convenzionale in condizioni fisiologiche".

Da ottobre del 2020 è titolare di una borsa di ricerca annuale dal titolo:

"Trasformazioni industriali dei grani antichi per la produzione di alimenti con elevate proprietà nutrizionali e salutistiche".
Tesi
Tesi di laurea Magistrale

Marco Iannone, Stimuli-sensitive micelles for targeted delivery system of chemotherapeutic drugs, Laurea Magistrale in Ingegneria Chimica, matricola: 0622200461, data di discussione: 25/07/2019, Relatore(i): Prof. Ing. Gaetano Lamberti, Prof. Dr. Ir. Wim E. Hennink, Prof. Dr. Cornelus F. van Nostrum, Dr. PhD Mahsa Bagheri, estratto della tesi, tesi completa
Tesi di laurea Triennale
Marco Iannone, Simulazione in vitro del rilascio e dell'assorbimento di Diclofenac nel tratto gastrointestinal, Laurea in Ingegneria Chimica, matricola: 0612200199, data di discussione: 21/10/2015, Relatore(i): Prof. Ing. Gaetano Lamberti, correlatore(i): Ing. Sara Cascone, estratto della tesi, tesi completa, Presentazione Youtube
Pubblicazioni