Sabrina Bochicchio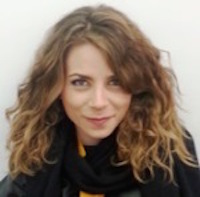 Assegnista di ricerca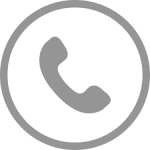 +39.089.968291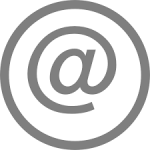 sbochicchio@unisa.it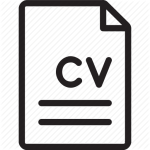 CV completo (richiedi la password via email)

Curriculum Accademico
Sabrina Bochicchio si è laureata in Biotecnologie Molecolari, nell'A.A. 2010/11, presso il Dipartimento di Biologia, Difesa e Biotecnologie Agro-Forestali dell'Università degli Studi della Basilicata con una tesi dal titolo "Effetto dello stress alcolico su Oenococcus oeni" in cui ha valutato le condizioni ottimali e i punti critici nell'utilizzo di colture starter per l'ottimizzazione della fermentazione malolattica nei vini. Nel 2012 ha svolto una collaborazione volontaria presso i laboratori di ricerca dell' Istituto di Ricovero e Cura a Carattere Scientifico IRCCS CROB in Rionero in Vulture (Pz) occupandosi dello studio dell'espressione di microRNA in plasmacellule di pazienti affetti da Mieloma Multiplo e del ruolo di Lin28 nelle leukemia stem cells. Nel 2013 ha usufruito di una borsa di studio presso il dipartimento di Ingegneria Industriale e Farmacia dell'Università degli Studi di Salerno dove, dal 2014, è dottoranda in Ingegneria Industriale – Ingegneria Chimica con un progetto dal titolo "Nanostructured vectors for the transport of active molecules through biological membranes for pharmaceutical and nutraceutical applications". L'attività di ricerca della Dott.ssa Sabrina Bochicchio si svolge presso i laboratori del gruppo TPP (www.minerva.unisa.it) dell'Università di Salerno e prevede lo sviluppo di nuove tecniche per l'incapsulamento di molecole attive in micro e nano vettori. Il suo lavoro è focalizzato sulla produzione di liposomi come drug carrier systems, mediante l'utilizzo di una tecnica assistita da ultrasuoni; sul processo che porta alla produzione di liposomi cationici, funzionalizzati, per l'incapsulamento di siRNA e di liposomi neutri come vettori di molecole terapeutiche di diversa natura; su studi di rilascio degli agenti terapeutici incapsulati nei sistemi vescicolari prodotti. Ha partecipato come cultore della materia alle commissioni d'esame nell'anno accademico 2012/2013 dei corsi di Rilascio e direzionamento dei farmaci e di Analisi dei prodotti cosmetici. Ha inoltre effettuato tutoraggio per lo svolgimento di 1 tesi di laurea in Ingegneria Chimica. Ha prodotto 8 lavori di cui 2 sono pubblicazioni su rivista internazionale; 4 sono comunicazioni a convegni internazionali e 2 sono comunicazioni a convegni nazionali.
Tesi
Tesi di dottorato di ricerca

Sabrina Bochicchio, Nanostructured vectors for the transport of active molecules through biological membranes for pharmaceutical and nutraceutical applications, Dottorato di ricerca in Ingegneria Industriale, Relatori: Prof. Ing. Anna Angela Barba, Comitato scientifico: Prof. Sotiris Missailidis (Instituto Oswaldo Cruz, Brasil, Open University, UK), Prof. Gabriele Grassi (University Hospital of Cattinara, Trieste), Prof. Gaetano Lamberti (Università degli Studi di Salerno
Pubblicazioni
2020
Simil-Microfluidic Nanotechnology in Manufacturing of Liposomes as Hydrophobic Antioxidants Skin Release Systems Journal Article
Cosmetics, 7 (22), pp. 13, 2020.
Engineering approaches for drug delivery systems production and characterization Journal Article
International Journal of Pharmaceutics, 2020.
2019
Polymeric and lipid-based systems for controlled drug release: an engineering point of view Book Chapter
Grumezescu, Alexandru Mihai (Ed.): Chapter 10, pp. 267-304, Elsevier, 2019, ISBN: 978-0-12-816505-8.
Coating of Nanolipid Structures by a Novel Simil-Microfluidic Technique: Experimental and Theoretical Approaches Journal Article
Coatings, 9 (491), pp. 1-15, 2019.
Lipid Delivery Systems for Nucleic-Acid-Based-Drugs: From Production to Clinical Applications Journal Article
Pharmaceutics, 11 (360), 2019.
Micronutrients encapsulation in enhanced nanoliposomal carriers by a novel preparative technology Journal Article
RSC Advances, 9 , pp. 19800-19812, 2019.
2018
Design and production of hybrid nanoparticles with polymeric-lipid shell–core structures: conventional and next-generation approaches Journal Article
RSC Advances, 8 , pp. 34614–34624, 2018.
Polymer-lipid hybrid nanoparticles as enhanced indomethacin delivery systems Journal Article
European Journal of Pharmaceutical Sciences, 121 , pp. 16-28, 2018.
2017
On the design of tailored liposomes for KRX29 peptide delivery Journal Article
New Journal of Chemistry, 41 (19), pp. 11280-11290, 2017, ISSN: 1144-0546.
Phenomenological and Formulation Aspects in Tailored Nanoliposome Production Book Chapter
Liposomes, Chapter 2, IntechOpen, 2017.
Nanoliposomes Production by a Protocol Based on a Simil-Microfluidic Approach Book Chapter
Piotto, Stefano; Rossi, Federico; Concilio, Simona; Reverchon, Ernesto; Cattaneo, Giuseppe (Ed.): Chapter 1, pp. 3-10, Springer International Publishing AG 2018, 2017, ISBN: 978-3-319-62026-8.
In vitro and ex vivo delivery of tailored siRNA-nanoliposomes for E2F1 silencing as a potential therapy for colorectal cancer Journal Article
International Journal of Pharmaceutics, 525 (2), pp. 377–387, 2017.
New preparative approaches for micro and nano drug delivery carriers Journal Article
Current Drug Delivery, 14 (2), pp. 203 - 215, 2017.
Injectable chitosan/b-glycerophosphate system for sustained release: gelation study, structural investigation and erosion tests Journal Article
Current Drug Delivery, 14 (2), pp. 216 - 223, 2017.
2016
Vitamin delivery: Carriers based on nanoliposomes produced via ultrasonic irradiation Journal Article
LWT - Food Science and Technology, 69 , pp. 9-16, 2016.
2015
Hydrogels-based matrices behavior: experimental and modeling description Inproceedings
42nd Annual Meeting & Exposition of the Controlled Release Society, 2015.
dsDNA encapsulating in nanoliposomal structures towards gene therapies Inproceedings
1st International Congress οf Controlled Release Society - Greek Local Chapter, 2015.
2014
Micro and nano structured vectors for the drug delivery Inproceedings
21st International Congress of Chemical and Process Engineering CHISA 2014, 2014.
Vectors for vitamins delivery: nano liposomes production via utrasonic irradiation Inproceedings
13th European Symposium on Controlled Drug Delivery, 2014.
Vectors for vitamins delivery: shell-core microparticles production via ultrasonic atomization and microwave stabilization Inproceedings
13th European Symposium on Controlled Drug Delivery, 2014.
Liposomal SUVs preparation by ultrasonic energy: a new approach based on a conventional technique Inproceedings
9th World Meeting on Pharmaceutics, Biopharmaceutics and Pharmaceutical Technology, 2014.
Ultrasonic energy in liposome production: process modelling and size calculation Journal Article
Soft Matter, 10 (15), pp. 2574, 2014, ISSN: 1744-683X.
Liposomes as siRNA Delivery Vectors Journal Article
Current drug metabolism, 15 (9), pp. 882–892, 2014, ISSN: 1389-2002.
2013
Produzione di sistemi di rilascio ottimali per i Nucleic Acid Based Drugs in terapie antitumorali Inproceedings
Le Giornate del Farmaco, pp. 1–1, FISCIANO (SA), 2013.
On new techniques to produce biocompatible micro and nano systems Inproceedings
1st Workshop on Bio-Nanomaterials, pp. 1–1, FISCIANO (SA) ITALY, 2013.