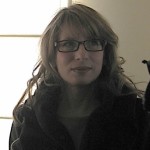 Professore Associato SSD ING-IND 25 (DIFARMA)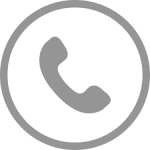 +39.089.969240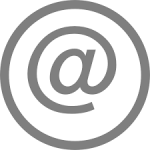 aabarba@unisa.it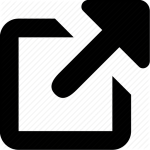 Pagina personale Unisa

Curriculum Accademico
L'Ing. Anna Angela Barba si e' laureata con lode in Ingegneria Chimica, nel maggio 1997 e ha conseguito il titolo di dottore di ricerca in Ingegneria Chimica nel febbraio 2002. E' stata borsista CNR nell'anno 1999 e post-doc nel biennio 2002-2004 e ha avuto incarichi di collaborazione coordinata e continuativa presso il Dipartimento di Ingegneria Chimica ed Alimentare dell'Universita' degli Studi di Salerno (2004-2005).
Nel 2005 ha preso servizio nel ruolo di ricercatore presso il dipartimento di Scienze Farmaceutiche. Dal 2008 e' ricercatore confermato presso il dipartimento di Scienze Farmaceutiche e Biomediche (gia' Scienze Farmaceutiche).
Dall'anno accademico 2005-2006 all'anno accademico 2009-2010 e' stata titolare dell'insegnamento di Impianti per l'Industria Farmaceutica per il corso di laurea specialistica in Farmacia. Ho svolto inoltre, nello stesso periodo, didattica integrativa per gli insegnamenti di Impianti Chimici e Impianti Chimici nell'Industria Farmaceutica per il corso di laurea specialistica in Chimica e Tecnologia Farmaceutica.
Ha svolto e svolge attivita' didattica nei corsi di formazione post-laurea: Corso di Aggiornamento e Perfezionamento Professionale in Scienze dell'Alimentazione; Master Universitari di II livello in: Idrologia e Medicina Termale e dello Sport; Management Sanitario, Farmacoeconomia, Farmacovigilanza e aspetti gestionali; Scienza e Tecnologia Cosmetiche.
Fa parte del collegio di Dottorato in Ingegneria Chimica.
L'attivita' di ricerca dell'Ing. Anna Angela Barba, svolta presso l'Universita' degli Studi di Salerno, e' stata sviluppata sulle applicazioni di potenza di campi elettromagnetici per lo sviluppo di metodologie e apparecchiature innovative per il riscaldamento assistito da microonde. Dall' ottobre 2002 al marzo 2003 ha trascorso un periodo di ricerca presso l'Universita' Tecnica di Eindhoven (NL) dove ha collaborato ad un progetto di ricerca interdipartimentale Department of Electrical Engineering / Department of Chemical Engineering and Chemistry, sul plasma pulsato.
Negli ultimi anni le attivita' di ricerca svolte dall'Ing. Barba sono state improntate al trasferimento al settore farmaceutico e sanitario dei processi e dei metodi tipici dell'Ingegneria Chimica. Tali attivita', svolte in collaborazioni scientifiche diverse e sia di carattere sperimentale che modellistico, sono state sviluppate in due diversi indirizzi aventi come comune denominatore, l'impiego di campi elettromagnetici, CEM (regione delle microonde). In particolare, sono state approfondite operazioni di riscaldamento di tipo intensificato (cottura, essiccamento, scottatura, curing) di matrici alimentari e di materiali ad uso farmaceutico; e sviluppate tecniche di indagini non convenzionali basate sulla misurazione delle proprieta' dielettriche dei materiali (nanopolveri metalliche, materiali compositi, geli di biopolimeri).
L'ing. Anna Angela Barba e' stata/è responsabile scientifico di progetti finanziati ed ha partecipato/ partecipa allo sviluppo di altri progetti finanziati. E' autrice / co-autrice di molti lavori pubblicati su riviste internazionali, riviste nazionali a carattere tecnico, comunicazioni a convegni internazionali e nazionali, contributi in libri/monografie. E' stata/ è  revisore per numerose riviste internazionali.
Pubblicazioni
2008
Phenolic constituents levels in cv. Agria potato under microwave processing Journal Article
LWT - Food Science and Technology, 41 (10), pp. 1919–1926, 2008, ISSN: 00236438.
Applicazioni delle microonde nel settore agroalimentare Incollection
Leonelli, Cristina (Ed.): Il riscaldamento a microonde. Principi ed Applicazioni, pp. 269–295, Pitagora Editrice, Bologna, 2008, ISBN: 9-788837-116996.
2007
Analysis and modeling of Diclofenac Sodium release kinetics from HPMC tablets Inproceedings
Proceedings of European Congress of Chemical Engineering (ECCE-6), pp. 253–254, Copenhagen, 2007.
2005
Electro-Magnetic Interferences Shielding by Carbon Black/Silicone Rubber Blends Inproceedings
pp. xx–xx, Leipzig, Germany, 2005.
2004
Analysis of heat and mass transfer phenomena in food processed by DSC Inproceedings
pp. xx, 2004.
0000
Blanching Processes of Fruit: Experiments and Modeling Inproceedings
Proceedings of Effost 2008, pp. 1–4, Lubiana, Slovenia, 0000.
Micellizzazione e gelazione di un copolimero PEO-PPO-PEO (F127), investigate mediante misure calorimetriche e dielettriche Inproceedings
pp. 123–128, Crotone, Italia, 0000.
Quantitative Characterization of Osmotic Dehydration Process of Chestnut Inproceedings
Proceedings of Effost 2008, pp. 1–4, Effost, Lubiana, Slovenia, 0000.
Hydration, swelling , erosion and drug release from HPMC and HPMC/TP Inproceedings
pp. 61–64, Piano di Sorrento (NA), Italia, 0000.
Sul rilascio di molecole attive da compresse basate su idrogeli Inproceedings
pp. 117–122, Crotone, Italia, 0000.
Analysis of Mass Transfer during Controlled Release of Diclofenac from Commercial Tablets Inproceedings
pp. x, Vienna (Austria), 0000.
Modeling Transport Phenomena during Controlled Release from Various Shaped Tablets Inproceedings
pp. x, Vienna, 0000.